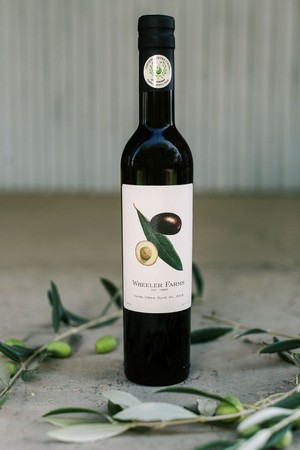 2019 Wheeler Farms Olive Oil
The estate Tuscan olive trees were harvested on November 11, 2019, and brought to Fairfield for milling. 41 cases were bottled on June 4, 2020. After both chemical and sensory analysis, the oil was certified 'Extra Virgin' by Applied Sensory Labs.
This olive oil shows rich aromas of fresh green olive, midsummer grasses and dark chocolate. In the mouth, the oil has medium pungency, a full body, and finishes with a characteristic kick at the back of the throat. Flavors of green almond, black pepper and artichoke make this a perfect to pair with aged cheeses, dense white fish and green vegetables.
You know you want to
Sign Up For Our Newsletter
Keep up to date on the latest wine releases, events, and promotions and get 10% off your next order.