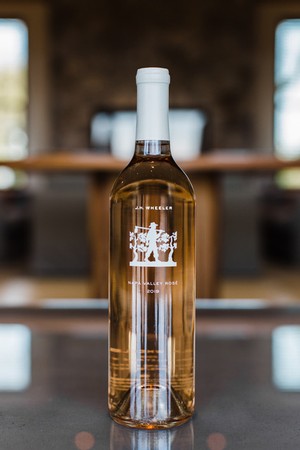 2021 JH Wheeler Rosé 750ml
This beguiling Rosé of Cabernet Franc has a subtle peach color as if kissed by the soft, orange light of the setting sun. The bouquet is vibrant with accents of spring blossoms and fennel pollen layered over ripe stone fruit and fresh golden raspberries. On the palate, the 2021 vintage is racy and refreshing with a softer, slightly creamy touch on the finish. Complexities of the Cabernet Franc varietal come through with the ample fruit characteristics, making this Rosé a brilliant companion to outdoor revelry of any kind.
You know you want to
Sign Up For Our Newsletter
Keep up to date on the latest wine releases, events, and promotions and get 10% off your next order.